This week, two stories have come out of news organizations censoring their employees views on Syria, both in American and Arabic media.
The first comes from
Sharmine Narwani
(see her interview on the Real News Network here), a Senior Associate at Oxford's St. Antony's College, and writer for al-Akhbar English and the Huffington Post. Concerning the Huffington Post, which she is now charging with censorship, Narwani began working there in September 2009, hired by Hanna Ingber, the founding World Editor of the website (and no longer a Huffington Post employee). Narwani wrote articles and commentary on contentious issues like the Palestinian conflict, the War on Terror, and US-Iranian relations, and as she put it, quickly discovered that her "niche at the HuffPost was providing counter-narratives to Washington's narratives on the region." Despite these hot button topics, Narwani states that prior to July 2011, all 41 of her long and detailed articles were published by the Huffington Post.
But then, following the purchase of the Huffington Post by AOL in February 2011, Narwani began to see the articles she would submit to the website go unpublished (they have since all been published on her
Sandbox
blog on the website of al-Akhbar English). This began with a July 2011 piece, "Rupert Murdoch and Hezbollah's Scuds," and then again in October with a piece "The Iran-Saudi Assassination 'Hoax?' When Narwani turned her pen towards Syria in December, the Huffington Post refused to publish seven of the eight articles she wrote over the following months, and also refused to give her an explanation as to why. However to an outside observer, the reason is clear. Whereas Narwani's "counter-narratives" were acceptable before, the new Huffington Post is now strictly a parrot for Washington's official message. As comedian Stephen Colbert put it, "The President makes decisions, he's the decider, the press secretary announces those decisions, and you people of the press type those decisions down." Narwani has charged that this amounts to "Notable Censorship" by the Huffington Post, writing:
Every one of my Syria articles that the Huffington Post refused to publish provides exclusive information of some kind. Its World News section, instead, is filled with wire articles written outside Syria - usually from Amman or Beirut - often citing unverifiable information and claims from "activists" inside the country.
It is worth noting, these past few months, Syria has dominated Huffington Post world news headlines more than any other country or issue - it is clearly a story of great interest to the editors.
I have posted a screenshot below of my publishing history at the Huffington Post. It has been edited slightly to remove a recurring article, and another that was never completed. Importantly, it provides a clear visual contrast of the Huffington Post's comfort in publishing "counter-narratives" in the period before AOL purchased the company, and in the aftermath of the deal.
Imperfect as it may be, I have a great deal of affection for the Huffington Post – I don't just blog there, I have been an avid reader and participant on the comments sections of its Mideast postings. So much so, that I have earned the right to moderate reader comments, based on my record of fairness with flagging inappropriate ones.
Why not publish articles that have an edge on the competition? Who would refuse exclusive information? The Huffington Post censoring viewpoints? How did the world's biggest blog suddenly become the champion of conventional wisdom and mainstream narratives?
It is important to consider that in July 2011, when Narwani's problems began, the Huffington Post was
trumpeting
statistics of 35.5 million unique visitors in May, more than the 33.6 million views of the New York Times website, making Huffington Post the most widely read internet news provider in America. While Narwani's previous writings and twitter feed (which ironically links to her censorship article) are still hosted at her Huffington Post
blog
, she says she expects the page will soon be shut down.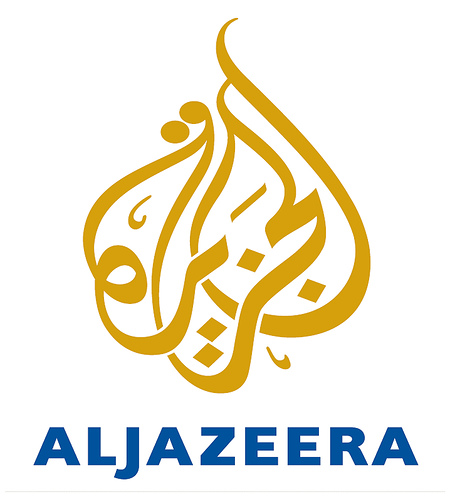 The other story of media censorship this week comes from al-Jazeera Arabic, where their Bierut Correspondent, Ali Hashem, has
resigned
over what he thought was biased coverage by the network in Syria, and sources have indicated that their is widespread dissent among al Jazeera journalists across the region. al-Akhbar English reports:
Hashem's resignation comes weeks after pro-Assad hackers leaked emails that revealed the dismay among Al Jazeera's staff over its "biased and unprofessional" coverage of the Syrian uprising.
"Hashem's misgivings are clear and well-known, and are no longer a secret to anyone," the source, wishing to remain anonymous, said.
"You can check the emails he sent to his colleague, Rula Ibrahim, to know his position which changed after the station refused to show photos he had taken of armed fighters clashing with the Syrian Army in Wadi Khaled. Instead [Al Jazeera] lambasted him as a shabeeh(implying a regime loyalist)."
The source also said that Hashem reported his dismay to several officials in the station, not just to his colleague, Ibrahim.
Complicating matters for Hashem was Al Jazeera's refusal to cover the uprising in Bahrain.
"[In Bahrain], we were seeing pictures of a people being butchered by the 'Gulf's oppression machine', and for Al Jazeera, silence was the name of the game," the source added.
According to the source, Hashem was not the only Al Jazeera reporter to express his frustration over its coverage. Staff members in Al-Jazeera's offices in Tunisia, Egypt, Libya, Syria, and Bahrain also voiced similar opinions.
For al-Jazeera, the Arab Spring has amounted to confirmation that the network is not independent and is instead a tool of Qatari policy. From Libya to Syria to Bahrain, al Jazeera spat the same message (western backed dictators are a-ok, while dissenting dictators much be overthrown) verbatim as CNN and the BBC, whereas it was on networks like RT and PressTV that countering viewpoints were heard. What is not clear from the outset is what happened to al-Jazeera between the U.S. invasion of Iraq, when their reporting was very critical of U.S. Foreign Policy, and today, when it was working hand in glove as a tool of U.S. policy. Perhaps the massive American military base established in Qatar has something to do with it...